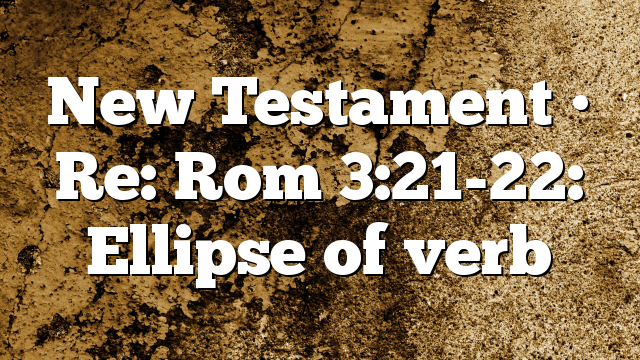 Hi, I found an answer to my question, while scanning the thick grammar book by A. T. Robertson, p. 1184.
Sometimes a word is repeated with DE for special emphasis, as DIKAISUNH in Ro 3:22( cf. 9:30).
9:30:
EQNH TA MH DIWKONTA DIKAIOSUNHN KATELABEN DIKAISUNHN, DIKAISUNHN DE THN EK PISTEWS.
So, if DE can introduce a phrase as Rom 9:30, the answer to my question is obvious.
Moon Jung
Statistics: Posted by moon — June 10th, 2014, 7:52 am
---